Testimonials About Our Antioch Dentists
There is no better opinion on the quality of our services and care than from our own patients. We welcome potential patients to read what our current patients are saying about us. By clicking the button below, you'll find out more about our excellent performance and commitment to service.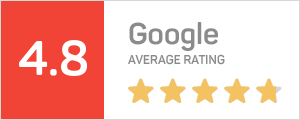 My family and I have been going to East Bay Dental for many years now! The staff is always so friendly and helpful! The office is always clean! And the new guidelines in place always make me feel at ease whenever I'm there! I would recommend it to anyone looking for a new dentist!!
- Brandi T., 5-Star Google Review
No one hates going to the dentist more than me, but EB Dental is the best if you have to go. Dr. Wu is so patient with my anxiety and does quality work quickly and painlessly. I need that!
- Kelli B., 5-Star Google Review
It was great going there to get my teeth cleaned and had to get a filling. I didn't feel a thing. Dr. WU and his assistant were great, I forgot her name but he also recommended I see another dentist because he did not do extractions for my wisdom teeth so I was in and out. The recommendation did not work out because they were so busy so I decided to look for another on my own. I will be back.
- Ari B., 5-Star Google Review
I've always had great experiences here. They are caring and conscientious. The first time I came in a few years ago, it had been 10 years since I had seen a dentist. They had just started a little cleaning when I almost went off the chair from the pain. The dentist stopped and we talked about ways to get it done in a couple of phases using some numbing agent. Worked out great. Really appreciate their attention to body language as well.
This past time I went in I decided to have the zoom teeth whitening done. Dr. Wu and the technician were very informative and walked me through the procedure. I did have some discomfort after the second round, and the tech was good about removing and replacing some of the cottons, as well as making sure my gums weren't exposed. Was a very good experience overall and what a huge difference with the zoom procedure.
I would highly recommend these folks for all your dental needs!
- Steven S., 5-Star Google Review
Dr. Richard Marasco is a superman. He is friendly and superbly competent. He took the time to answer all my questions about my first life extraction (wisdom tooth). I had viewed many videos of similar procedures and was ready for it. However, he exceeded all my expectations. A total painless procedure in less than 60 seconds. I must say he is now designated as the best dentist I have ever had (and i have had a few in 4 countries and 3 continents).
- Frederick E., 5-Star Google Review